We have been living in the Algarve  for a couple of weeks now,  so we thought you might like to see where we are and what we are doing.
We are currently house-sitting for relatives of friends of ours, in the central/eastern area of the Algarve – the southern most part of Portugal. John and Prue built this house more than 30 years ago, and at that time, this was all just countryside…
Our main job is to take care of Dougal – a West Highland Terrier – aged about 4 years old. He's quite a character.
We have discovered that he likes riding in the car and rubbing his nose in the dirt, but mainly he likes sleeping wherever we are sitting!
The garden has fruit trees – oranges and limes – as well as olive and avocado trees. The pond is a magnet for dragonflies, birds and even two turtles, but we found them in an amorous embrace – so didn't want to stare for too long!
Nearby is a great beach alongside a little pine forest – our first taste of the Atlantic ocean on this trip and fabulous long views along the coast.
There are plenty of local markets most days of the week. At nearby Loule this weekend they got into the Day of the Dead / Halloween vibe in amongst the cheery pots of honey, fiery red piri-piri oil, local fish, veggies and other local goodies.
  The Algarve – originally an Arabic settlement called Al Gharb or "the West" – is a massive tourist destination. It's population trebles in the summer months.  It can be hard to find places that aren't developed, but there are some that we have found so far – like Ferragudo, a little fishing village and the hillside retreat of Silves.
Next week we plan to visit the west coast of Portugal – where record breaking waves are mastered by the brave and crazy on some of the best surfing beaches in the world, battered by the massive Atlantic winds.
The wind and the sun (by the way, it's still 24 degrees here!) make up another powerful force – renewable energy. Portugal is a leader in green energy provision. In 2005 the government made a pledge to reduce the country's dependence on fossil fuels. In the first quarter of 2013, the wind, waves and sunshine produced 70% of Portugal's energy needs. Nice work, Portugal!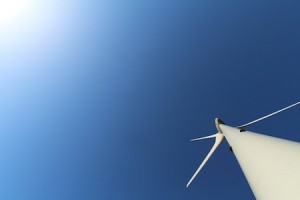 Related Posts via Categories